Dr. Audry Yoon - Orthodontist / Pediatric Dentist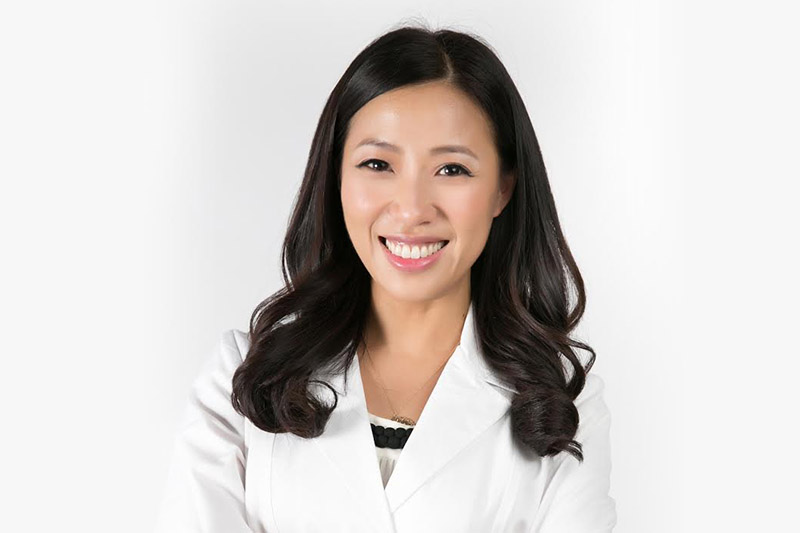 Caring for Your Family as if it Were Her Own
Outstanding Credentials
Dr. Audrey Yoon's outstanding credentials combined with her naturally gifted perception of Beauty and her genuine concern for her patients makes her an exceptional orthodontist.
Strong Family Values
As a mother and a wife, Dr. Audry Yoon is a firm believer in strong family core values and carries this philosophy into her practice, giving her patients the same quality care and attention that she gives to her family. In her free time, Dr. Audry Yoon enjoys spending time with her family, cooking, scuba diving, swimming, skiing, and taking trips to exotic locations.
Academic Excellence
Dr. Audry Yoon completed her orthodontic training at University of California at Los Angeles (UCLA) after she received her Doctor of Dental Surgery from UCLA with honors. Upon completion of her dual Orthodontics and Pediatric Dentistry certificates with a Master of Science degree, she was invited to join the department as a part-time faculty to train future dentists. Dr. Audry Yoon has received several honorary awards including an Academic Excellence Award from the Academy of Esthetic Dentistry and Section of Biomaterials.
"Every time I see a smile on a patient's face I know I chose the right profession"
Maximize Esthetic Success
Using state-of-the-art technology, Dr. Audry Yoon is committed to excellence, and dedicated to her own personal development. She has a particular interest in orthodontic mini-implant, Temporary Anchorage Device (TAD) applications in order to minimize orthognathic surgery and to maximize esthetic success.
Dual Specialist – Orthodontics and Pediatric dentistry
Dr. Audry Yoon has dual specialties in both orthodontics and pediatric dentistry which sets her apart in her field. She is an Invisalign Premiere Preferred Provider, which is only awarded to the top 5 % of dentists in the US. She is also a member of numerous professional organizations including the American Association of Orthodontics, the American Dental Association, the California Association of Orthodontists, American Academy of Pediatric Dentistry and California Society of Pediatric Dentistry and the California Dental Association. She regularly attends professional meetings and continuing education courses to stay on the cutting edge of orthodontics.
The Importance of Education
Faculty – UCLA
Orthodontics Certificate – UCLA
Pediatric Dentistry Certificate – UCLA
Master of Science at Oral Biology- UCLA
Doctor of Dental Surgery- UCLA
Doctor of Dental Surgery- Seoul National University
Invisalign Premiere Preferred Provider
3M Incognito Certified Provider