Dr. Linda Phi - Orthodontist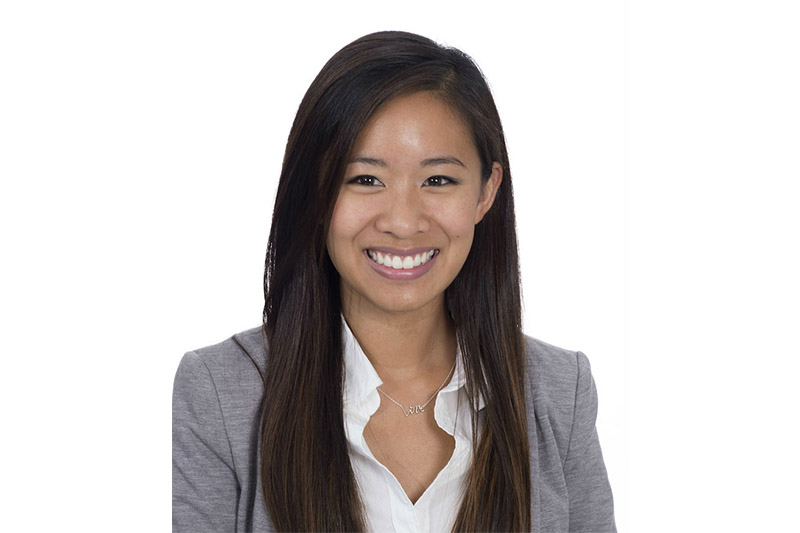 Since the age of 10, Dr. Linda Phi wanted to become an orthodontist. After she had her braces, she was able to smile more, laugh more, and express herself to the fullest. In return, she wants to give all her patients the same experience: an increased confidence in both their smile and self-growth. She believes in treating her patients with the plan that best suits their needs, whether it is early treatment, braces, or Invisalign. Her goal is to give her patients the best smile utilizing the latest technology, and to provide the highest quality service to them and their families.
At The Brace Place, she believes that her teamwork with Dr. Audrey Yoon will give each patient the smile and confidence they deserve to have – a smile they will take with them into their future.
Academic & Work Experience
Dr. Linda Phi is a Board Certified Orthodontist who is currently practicing in Southern California. She graduated from UCLA with a Bachelors of Science (B.S.) degree in Neuroscience, followed by her Doctor of Dental Surgery (D.D.S.) and Masters of Science (M.S.) in Oral Biology at UCLA. She was the only dental student in her class to graduate with both a Dental degree and Masters degree simultaneously. While in dental school, Dr. Linda Phi received the Community Dentistry Award, the American Association of Oral Biologists Award, the Fred Herzberg Memorial Award, and the Yoshio Yamaguchi Scholarship.
After dental school completion, she acquired her Orthodontics certificate and Masters of Science in Dentistry (M.S.D) at the University of the Pacific in San Francisco, California. She received the Kevin Campbell Alumni Association Service Award at the completion of her residency program. Her strength lies in her extensive Invisalign experience, Phase I treatment, and a wide variety treatment modalities. In addition to clinical practice, Dr. Linda Phi is a part-time faculty at UCLA to educate dental students of the fundamentals of orthodontics.
Personal Life
Dr. Linda Phi loves anything Disney-related and reading the Harry Potter series! As a Southern California native, she will forever be a UCLA and LA Lakers fan. She is currently learning how to surf and snowboard, so any advice would be appreciated!
Academic & Dental Training
Faculty - Department of Orthodontics, UCLA
Diplomate of the American Board of Orthodontics
Orthodontic Certificate
- University of the Pacific, San Francisco
Masters of Science in Dentistry (MSD)
- University of the Pacific, San Francisco
Doctor of Dental Surgery (DDS)
- UCLA, Los Angeles
Masters of Science (MS) in Oral Biology
- UCLA, Los Angeles
Bachelors of Science (BS) in Neuroscience
- UCLA, Los Angeles
Professional Affiliations
American Board of Orthodontics
American Association of Orthodontists
California Association of Orthodontists
Pacific Coast Society of Orthodontists
American Dental Association
California Dental Association